Migration & Modernization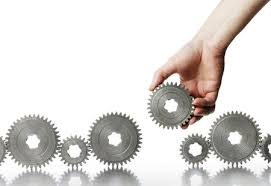 Enterprises are now entangled in retaining value of their legacy apps, surging TCOs and aligning businesses to the technology advancements. With increasing resource limitations, IT budgets, growing space for technologies into businesses and compelling need for green environment has made the enterprises to ponder for adopting modern systems based on new technologies. But they find it difficult to identify the methodology that will help them to migrate or modernize their legacy systems with whole lot of their business logic components and business processes to modern systems supporting the changing market trends within a stipulated shorter time frame and at competitive cost.
SVK Infotech provides an Enterprise Modernization Framework that offers a conducive platform and environment for enterprises to modernize their IT environment. It offers a wide range of migration services that enables the enterprises to have their IT infrastructure stay current, competitive with improved performance, usability and efficiency by migrating legacy OS platforms, databases, applications, queues and application servers to modern technologies.
SVK Infotech's modernization framework includes:
Operating Systems (OS) Upgrade & Modernization
Application Modernization & Migration
Database Modernization & Migration
Data Center Migration & Consolidation
Application Consolidation & Portfolio Management
Application Server Migration
Queue Migration