Quality Assurance / Testing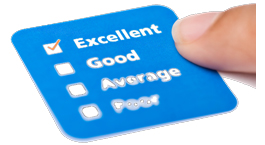 Quality assurance (QA) and Testing are two of the most critical components to maintaining a competitive edge. Unfortunately, achieving the right degree of in-house testing can be challenging, expensive and resource-intensive. SVK Infotech offers a comprehensive range of Testing and Quality Assurance services that adhere to the highest levels of security, integration and industry standard processes. Using our dedicated testing labs, QA expertise and team flexibility, we are able to increase the quality of our clients' products while reducing time-to-market, management risks and operating costs.
Software testing is an important phase of product life cycle, Software product companies spend substantial portion of their development budgets in testing. With the release cycles of products shrinking along with increase in technical complexities of the products, QA and testing activities pose a capacity constraint to software product companies. SVK Infotech allows customers to free up development time and be focused on new features and fixing defects that are critical to get a competitive edge.
SVK Infotech's expertise in critical test processes such as automation, performance testing and integration testing help customers thoroughly test products. SVK Infotech has multiple test optimization tools that improve testing efficiency as well as effectiveness. SVK Infotech offers testing services in areas of Regression Testing, Compatibility Testing, Alpha & Beta Testing, Integration Testing and Performance Testing.