About SVK Infotech
SVK Infotech was founded in 2010 and is now a leading Software Development, RPO and Geographic Information Systems (GIS) company in Hyderabad.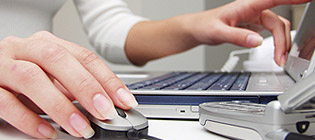 GIS is, at its simplest, maps on computers. But our work is much more than that. We integrate information from all sorts of sources and deliver it via a 'spatial view' to deliver specific goals. We have helped organisations to provide on-line public access to detailed council information; to manage road, engineering, water and sewerage infrastructure; to manage animal pests such as possums and plant pests, such as gorse; and to produce plans for land management and district planning purposes.
Our slogan is 'innovation through integration' which translates in two ways: we develop innovative solutions by integrating our team and ideas with those of our clients and we deliver innovative positioning for clients by increasing their ability to make good decisions more quickly through using GIS technology as a tool for integration.
Development

Our design and development department has over 100+ staff. We develop web apps, mobile apps and desktop products using a wide variety of Microsoft, ArcGIS, Open Source and other technologies. Dedicated resources or project approaches are both available.
Support

You may be ok providing the support in-house in the early days, but if your product or app takes off domestically or globally, then you will probably find it tough to deliver good support to all your customers when they want it. That's where we come in – up to 24/7/365
Maintenance

The life of a software app does not end with its deployment. Of course we provide a warranty period with any software we develop. Beyond that, whether it is a web app, mobile app or software product, we can maintain, modify and enhance it for you.
Mission
SVK Infotech with its diversified application services envisages growth ensured by Client Satisfaction, Cost Effective, in-time Quality solution delivery by qualified & expert Team.
Vission
Focusing on the culture of sustainability. Achieving excellence in operations and project management by providing leading solutions and services.