Business Process Outsourcing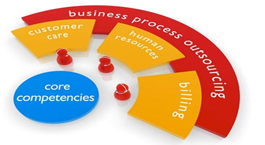 Companies expect more from Business Process Outsourcing (BPO) than low-cost transaction processing. You expect world-class service delivered from global locations, you need a leader to help you transform, you deserve a partner that understands and responds to your unique needs.
SVK Infotech's BPO team builds with enormous track record of consultancy practice, deep domain knowledge and proven project management methodologies. We offer the finest BPO Support Services available with unique state-of-the-art infrastructure and global delivery expertise, our BPO Representatives offer our clients with the best support services that ensure real business value..
SVK Infotech's team, combined with a vast pool of natural talent, ensure a dependable supply of versatile, competent professionals to meet your needs. With excellent language and communication skills, nurtured with a rich, vibrant and tech-savvy East-West orientation, they are a perfect fit for serving the diverse requirements of the global BPO market.