Transportation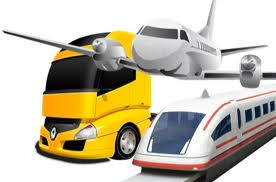 There is a huge upsurge in this industry over last decade and the market has become extremely demanding as well as volatile. The organizations in this industry have to keep pace with the advancements and have to continuously address the following:
Highly customized service offerings
Collaboration with multiple partners
Pressures on pricing and profitability
Understanding and managing customer relationships efficiently and cost effectively
Enhancing employee productivity
Growing influence on self-service
Asset management and Return on investment (ROI)
Heightened security parameters
SVK Infotech Expertise
More than ever, transportation organizations need to make sure they are conscientious and skilled stewards of public funds. SVK Infotech's transportation experts are specifically focused on providing advanced technologies and solutions to public sector organizations like departments of transportation, transit agencies, highway departments, turnpike agencies, port authorities, regional transportation districts, and toll agencies.
SVK Infotech offers services in the key areas required by today's transportation leaders, such as ERP, system assessments, implementation, integration, and managed services. We also provide data governance, data architecture, and enterprise mobility services that streamline processes and decision-making for transportation organizations. SVK Infotech understands this industry and delivers solutions that are preconfigured for transportation organization processes.
Following are some of the key value propositions which our recommended solutions can bring about:
Multiple CRM solutions to meet every kind of customer interaction requirement and build customer loyalty
Efficient contract management and billing
Smart e- enabled technologies for higher value proposition for customers
Improved revenues with accurate quotes and enhanced responsiveness with real time order management
Compliance solutions for safe guarding brand and reputation and transform uncertainty into opportunity
Effectively managed maintenance programs, configurations, planning and execution
Variety of self-service options for partner collaborations