CRM Overview
The Challenge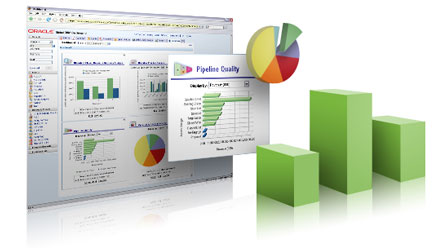 With the dynamically changing business environment, companies now see more value in retaining their existing customers. With sales cycles taking longer time and new business hard to find, leading companies today have realized the value of operating their sales processes efficiently.
Companies focusing on reducing costs of investment in IT, have realized that CRM technologies are absolutely critical. CRM technologies effectively track sales, manage existing customer relationships, improves organizational agility and provides deeper insights to the top management about the volatile market conditions, to enable them to take informed decisions.
More and more companies are now realizing the value of controlling their CAPEX(fixed cost), and want to move towards an OPEX(variable cost) model. The business priorities today are like walking on a double-edged sword. This has made companies to move beyond traditional IT models and explore disruptive innovations. Cloud-based On-Demand solutions have emerged as the best bet for realizing their business as well as their cost requirements.
CRM is a fully integrated customer relationship management solution that provides organizations with a unified view of all customer information and interactions across the enterprise.
CRM - Customer Relationship Management to strengthen small, medium and large sized business.